Mission Secure Introduces Ransomware Defense Solution for Operational Technology
Mission Secure has introduced a new ransomware defense solution for operational technology (OT) and industrial control system (ICS) networks. Designed for rapid implementation and rapid risk reduction, the solution provides a toolset that organizations can use to close security gaps and prevent the spread of malicious code within industrial environments..

OT Cybersecurity News and Updates
Create and deploy fine-grained OT cybersecurity policies with Mission Secure's proven technology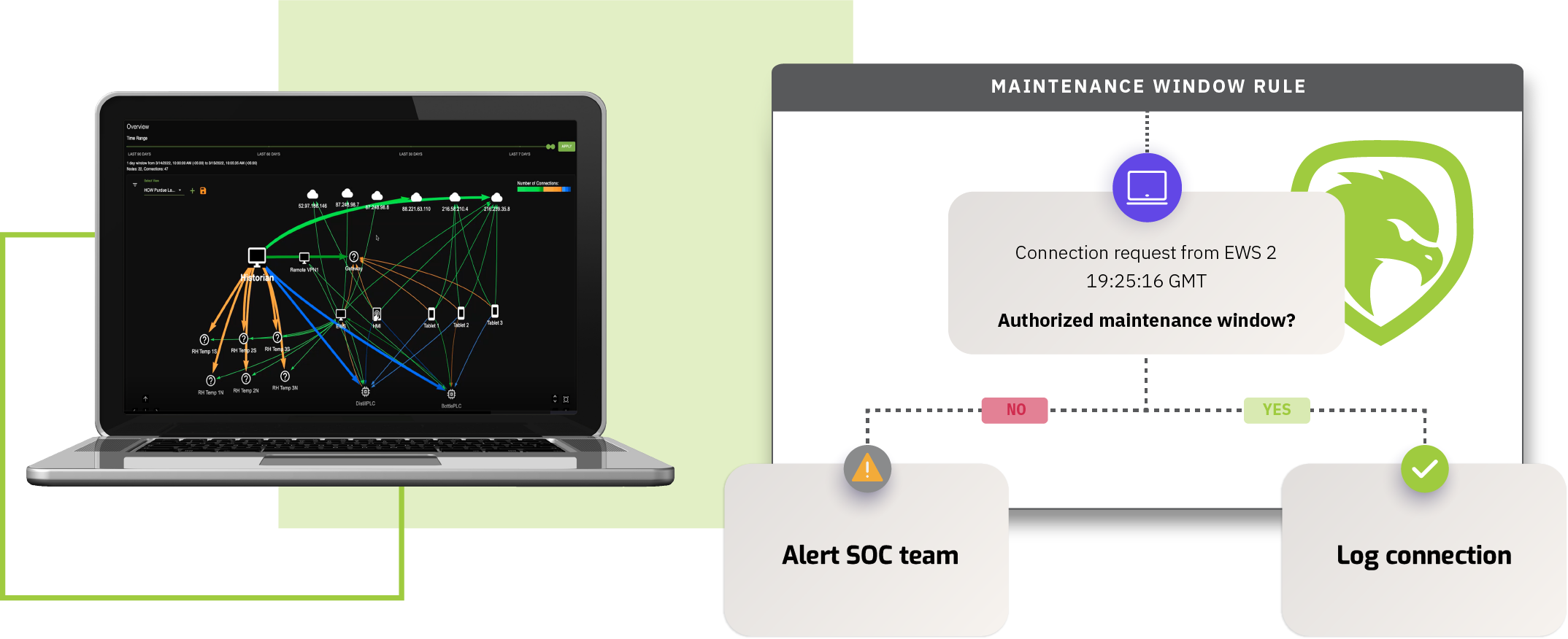 Industry-Specific Solutions
Mission Secure's OT security solutions are purpose-built to meet the unique needs of critical infrastructure assets and networks.
Gartner® Report: Market Guide for Operational Technology Security
Download the 2022 Gartner® Market Guide for Operational Technology Security to learn how OT cybersecurity professionals are using innovative technology like the Mission Secure platform to protect their critical systems.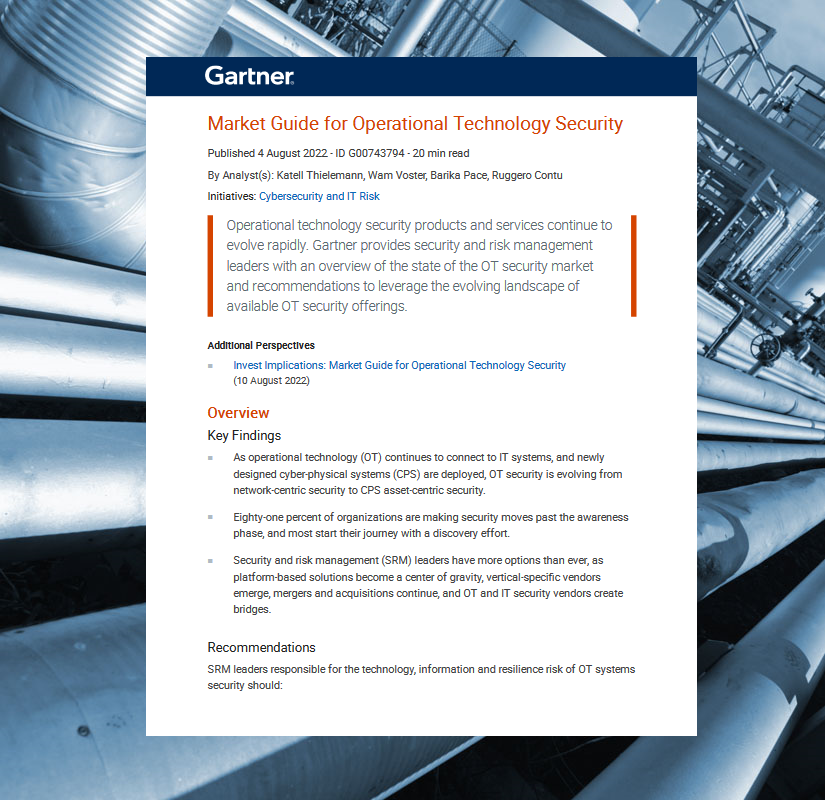 Partnering with Mission Secure has helped us extend the life of our control systems and lower our anticipated costs. Our production networks now perform better than they have in some time. And we work directly with Mission Secure's Managed Services team to tightly control our cybersecurity and maximize uptime.
Maritime IT Manager
Take the next step today
Mission Secure is your partner on the journey toward Zero Trust