LATEST NEWS:
Mission Secure Releases Sentinel 5.0 Platform, Enabling Context-aware, Zero Trust Security for Critical Infrastructure OT
"Zero Trust architectures are the most powerful and practical way to increase safety and reduce risk for industrial cyber-physical processes" says Jens Meggers, Executive Chairman of Mission Secure. "With Sentinel 5.0, we are launching a game changer that allows granular implementation of access policies from the physical signal all the way to the cloud. It is whitelisting on steroids: industrial strength, context-driven, intrusion prevention and mitigation."

Create and deploy fine-grained OT cybersecurity policies with Mission Secure's proven technology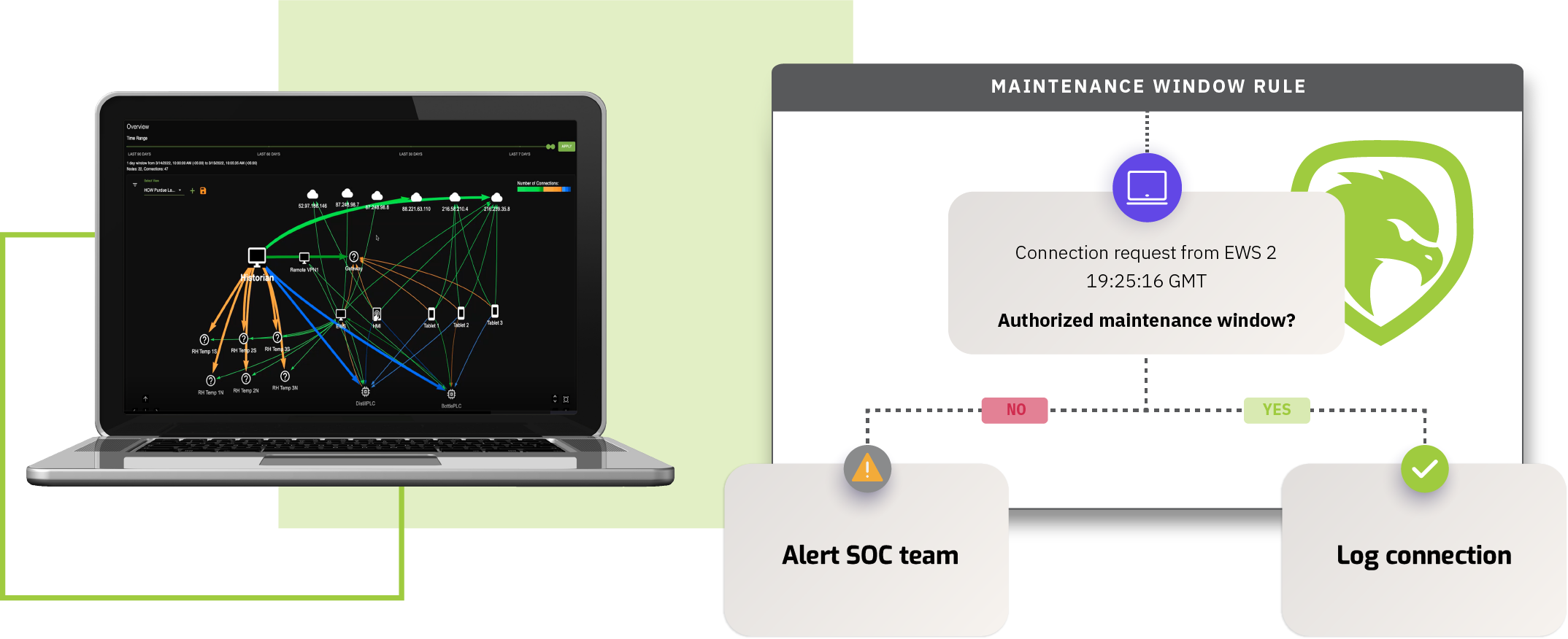 Industry-Specific Solutions
Mission Secure's OT security solutions are purpose-built to meet the unique needs of critical infrastructure assets and networks.
Gartner® Report: Market Guide for Operational Technology Security
Download the 2022 Gartner® Market Guide for Operational Technology Security to learn how OT cybersecurity professionals are using innovative technology like the Mission Secure platform to protect their critical systems.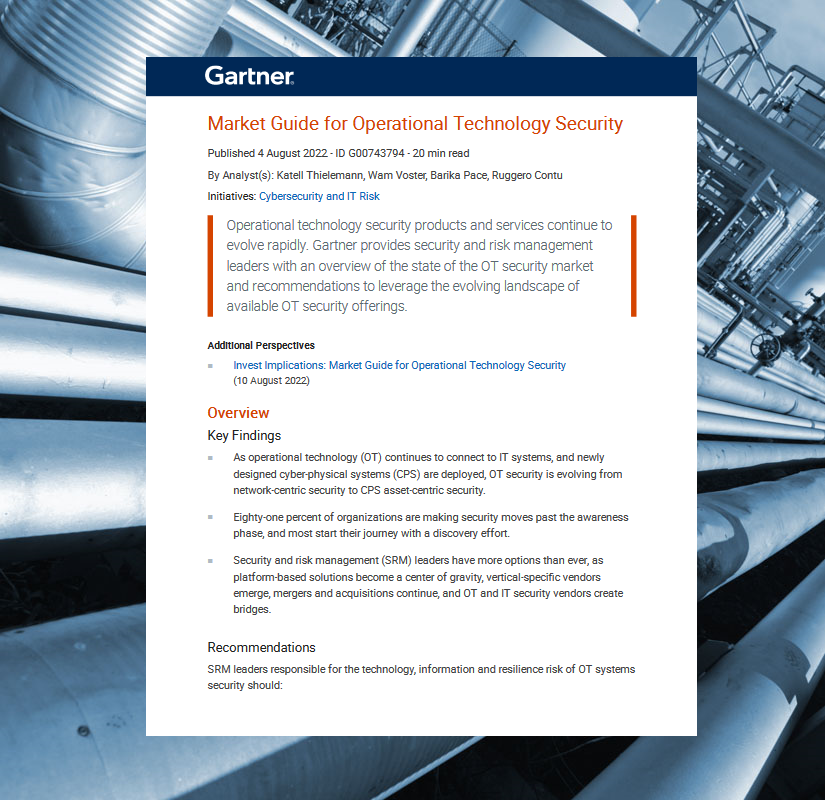 Partnering with Mission Secure has helped us extend the life of our control systems and lower our anticipated costs. Our production networks now perform better than they have in some time. And we work directly with Mission Secure's Managed Services team to tightly control our cybersecurity and maximize uptime.
Maritime IT Manager
OT cybersecurity experts are hard to find. Let ours work for you.
With Mission Secure's 24/7 managed OT security services, you can let your operations team focus on productivity while we focus on keeping your systems protected and resilient.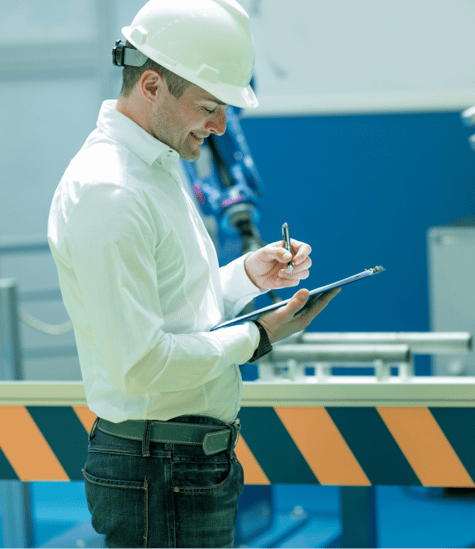 Take the next step today
Mission Secure is your partner on your journey toward Zero Trust