NIS2 Compliance
Prepare for the EU's enhanced cybersecurity requirements by assessing and enhancing your OT and ICS security posture

Minimize your OT attack surface and simplify NIS2 compliance
The European Union's NIS2 Directive takes full effect in October 2024. An expansion of the current NIS Directive, NIS2 applies to more organizations and imposes more specific cybersecurity requirements for essential service providers.
Essential service providers, such as power companies, oil and gas companies, transport operators, and healthcare providers, are required to take measures to ensure the security of their networks and information systems, including their industrial control systems (ICS) and operational technology (OT). EU guidance includes specific provisions that address the cybersecurity of ICS and OT, recognizing their critical importance to the functioning of essential services.
Under the NIS2 Directive, essential service providers will be required to:
Identify the critical systems and assets that support their essential services, including ICS and OT
Implement appropriate security measures to protect these systems and assets from cyber threats
Conduct regular security assessments and tests on their ICS and OT
Ensure that their employees and contractors are trained in cybersecurity best practices and understand the risks associated with ICS and OT
Report any significant cyber incidents that affect their ICS and OT to the relevant authorities.
Who is subject to NIS2 requirements?
The NIS2 Directive expands the list of services that are considered essential or important. Organizations in the following sectors are considered "essential entities" and will be required to demonstrate compliance with NIS2 cybersecurity requirements:
Energy, including electricity, oil, gas, hydrogen, and district heating and cooling
Transport, including air, rail, water, and road
Banking
Financial market infrastructure
Health
Drinking water and waste water
Digital infrastructure
Public administration
Space
Organizations in the following sectors are considered "important entities" and are subject to the same general cybersecurity requirements, though with less stringent supervision:
Postal and courier services
Waste management
Manufacture, production and distribution of chemicals
Food production, processing and distribution
Manufacturing
Digital providers
EU guidance includes specific provisions that address the cybersecurity of industrial control systems (ICS) and operational technology (OT), recognizing their critical importance to the functioning of essential services.
"Many essential services depend on functioning and secure industrial control systems (ICS). If applicable, the operator takes the particular security requirements for ICS into account.
For example, the classical information technology approach (which is focused on transfer of and access to information) could be replaced by an operational technology approach (hardware and software is used to cause or detect changes in a physical process."
EU Reference document on security measures for Operators of Essential Services
Meet NIS2 requirements with Mission Secure
Mission Secure delivers the technology and expertise you need to meet your NIS2 compliance obligations, and to implement intelligent, resilient cybersecurity in your OT network, while enhancing—not jeopardizing—reliability and productivity. The table below gives a high-level overview of how Mission Secure's OT cybersecurity platform can help organizations address key NIS2 requirements.
For a detailed look at how we can help you meet your organization's unique needs and goals, contact us to schedule a consultation today.
| | |
| --- | --- |
| Risk analysis and information system security policies | Mission Secure provides comprehensive, technology-based OT and ICS risk and vulnerability assessments, with detailed recommendations on best practices for identifying and addressing cyber threats. |
| Incident handling (prevention, detection, and response to incidents) | Mission Secure monitors OT asset behavior and network traffic from signal to cloud, helping you identify and respond to unexpected or unauthorized activity as soon as it occurs. With Mission Secure's OT-specific capabilities, you can deploy customized cybersecurity protection policies and alerts to fit your environment and security posture. |
| Business continuity and crisis management | Mission Secure's network segmentation and access control capabilities not only reduce the likelihood of a system compromise, but dramatically reduce the consequences in the event of a successful attack, allowing critical operations to continue even during a cybersecurity crisis. |
| Supply chain security including security-related aspects concerning the relationships between each entity and its suppliers or service providers | Uncontrolled connections between OT devices and their manufacturers are a critical cybersecurity risk. Mission Secure can inspect all inbound and outbound OT network traffic, and allow only authorized connections to OEMs or other suppliers and service providers. |
| Security in network and information systems acquisition, development and maintenance | Mission Secure helps organizations identify and prioritize vulnerabilities in OT and ICS systems, and develop long-term solutions for patch and vulnerability management. |
| Policies and procedures (testing and auditing) to assess the effectiveness of cybersecurity risk management measures | Mission Secure provides continuous OT and ICS cybersecurity monitoring and optimization, with detailed reporting on network traffic, asset health, and threats addressed. |
| The use of cryptography and encryption | Communications between Mission Secure platform components are secured with strong encryption, while the platform provides reliable protection for OT network connections where encryption is impractical or impossible. |
Wondering where to start?
OT cybersecurity can be a lot to take on, especially for organizations without dedicated OT security resources.
An OT cybersecurity assessment is the ideal starting point to determine where you are today and what you should prioritize as you develop your strategy. Mission Secure offers a variety of assessment options to help you identify your OT security challenges and opportunities.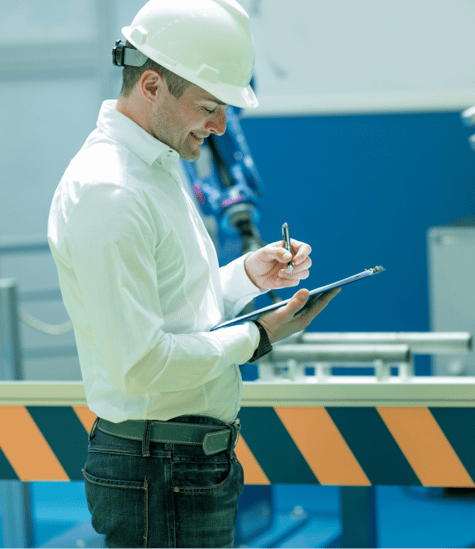 Take the first step today!
To learn more about NIS2 compliance and our other solutions for essential service providers, contact us today. Our OT and ICS cybersecurity experts will be in touch right away.
As a company, we remain steadfastly focused on the use of technology to ensure operations remain safe and environmentally compliant, and that includes the cyber security of our operational control systems.
Our work with Mission Secure is part of an on-going effort to maintain operational safety and resilience, including the reduction of cyber security risks.
Oil & Gas, EVP of Operations
Case Study

OT Cybersecurity Leads to Insurance Premium Savings

Read More »

Guide

A Comprehensive Guide to Operational Technology (OT) Cybersecurity

Read More »

Podcast

Evercore ISI Podcast | Mission control in Energy, Oilfield Services, Equipment & Drilling

Read More »