Visibility
Deep visibility is the foundation for the entire Mission Secure Platform, giving you a reliable vantage point to maintain control and protection over your OT network.

Gain complete visibility into your OT assets and network traffic
Advanced Visualization

Explore your OT environment in real time with configurable, easy-to-follow network maps

Every Asset

Discover and identify every asset in your OT network, even devices that aren't currently communicating

Every Connection

Gain immediate visibility into which devices are connecting with each other, at every level of the network

Granular Detail

Network usage, firmware details, OS version, signal values, and other key indicators are a click away
Security begins with visibility
Complete visibility is a must-have for OT cybersecurity. Before you can effectively segment your network, detect unauthorized activity, or enforce access policies, you need to understand which assets are connected to your network and how they're communicating. Mission Secure provides advanced asset discovery, network discovery, and network visualization tools to give you the insights you need.
Advanced Network Visualization
Mission Secure's OT network visualization tools give you a complete view of your assets' activity, health, and security posture. Examine asset properties, network connections, alerts and warnings, and historical trends, all from a single, configurable overview.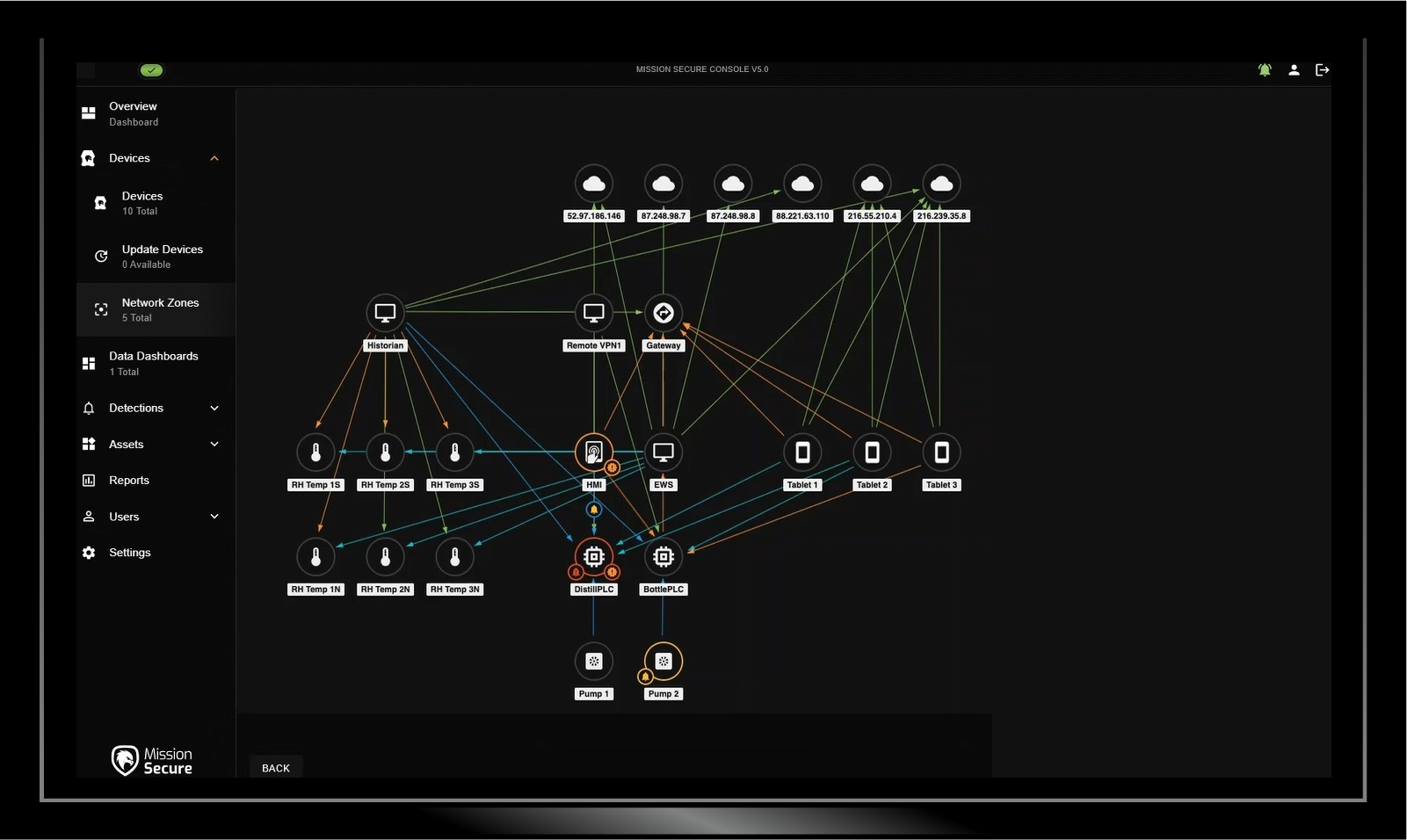 Targeted Asset Scanning
Purely passive monitoring and discovery tools can leave hundreds or thousands of OT assets unaccounted for. Mission Secure's active asset scanning capabilities enable you to find every device in your environment, even those that aren't communicating on the network. Scans can be targeted to specific network zones or locations to prevent network disruption.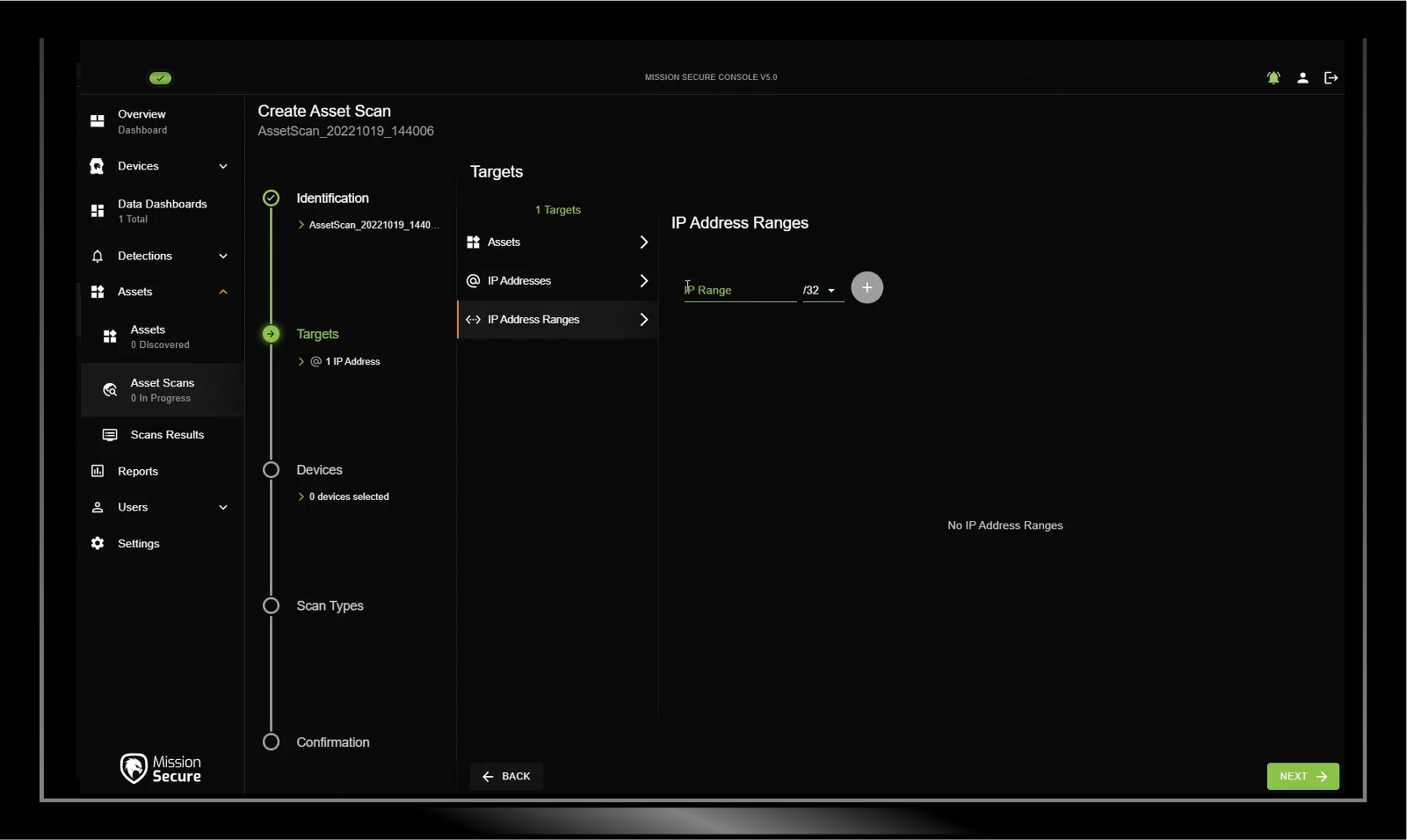 Asset Security Posture
Dozens of variables factor in to the level of risk facing your OT assets. Mission Secure provides a detailed, organized view of each asset's security posture, including key indicators such as firmware versions, patch status, CVSS scoring, inbound and outbound connections, and applicable policies.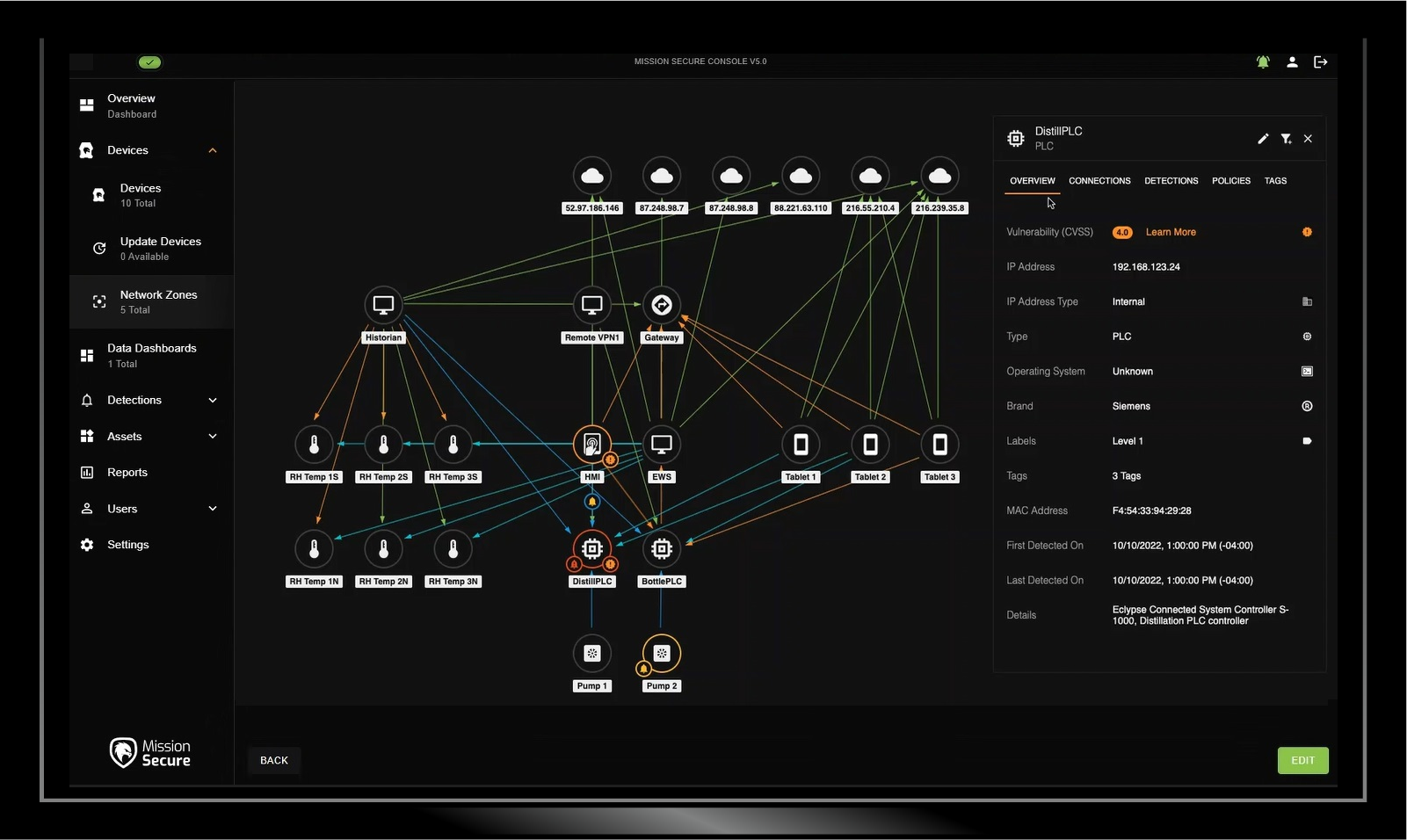 Learn more about the Mission Secure platform
Asset and network visibility is only the beginning of what Mission Secure's OT Native Zero Trust cybersecurity platform can do. Explore our advanced capabilities including threat and anomaly detection, network segmentation and policy enforcement, and Level 0 signal integrity validation.
Ready to learn more?
Our OT cybersecurity experts are standing by to discuss your organization's security goals and how Mission Secure can help you achieve them.