Anomaly and Threat Detection
Mission Secure monitors asset behavior and network traffic from signal to cloud, helping you identify and respond to unexpected or unauthorized activity as soon as it occurs.

Identify unexpected activity, from Level 0 signals to cloud connections
Continuous Monitoring

Mission Secure continually examines network traffic and asset conditions to maintain a second-by-second assessment of your operational security.


Customized Alerts

Notify SOC administrators or operations personnel when a legitimate concern arises, while avoiding alarm fatigue.


Level 0 Monitoring

Monitor process signals at Level 0 and identify potential threats to safety and productivity that would otherwise go undetected.

Continuous monitoring and detection, built for OT
Trouble in the OT network can manifest itself in many forms. Connections between devices that have never communicated before, the use of an unexpected protocol, an increase in traffic to or from a device, or a change in a Level 0 process variable can all indicate the presence of a system fault or a cyber attack. Mission Secure's OT-native anomaly and threat detection capabilities can give you a head start on isolating and remediating potential problems.
Advanced, Customizable Alerts
With Mission Secure's OT-specific monitoring and detection capabilities, you can tailor your alerts to fit your environment and your security posture. Detection rules can be configured in seconds and deployed across the entire network or in specific network zones or locations.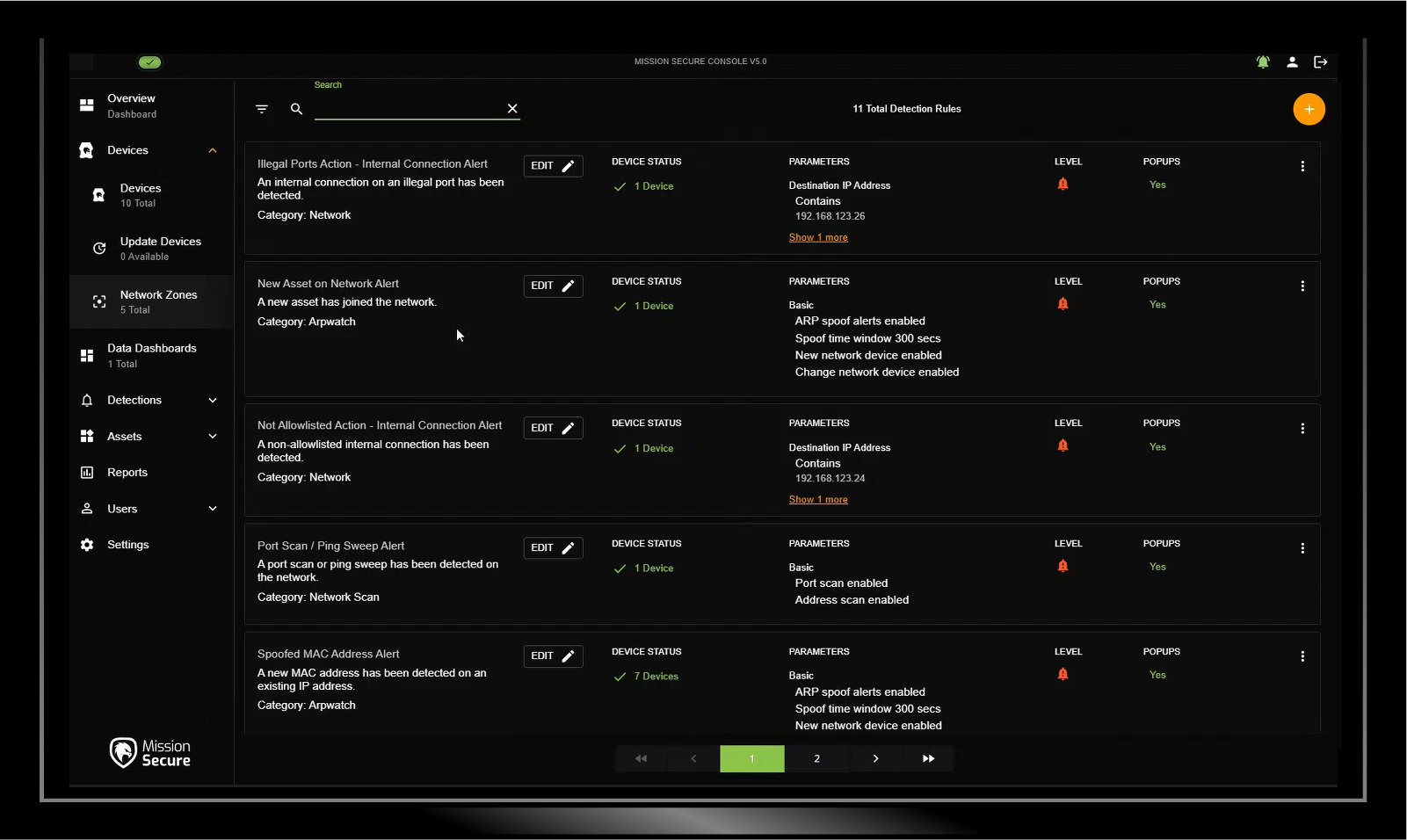 Identify New Devices as Soon as They Appear
A new device communicating on the network is one of the most common and most urgent security issues in an OT environment. Mission Secure's technology monitors network traffic at all times to ensure the swiftest possible response to an unexpected asset on the network.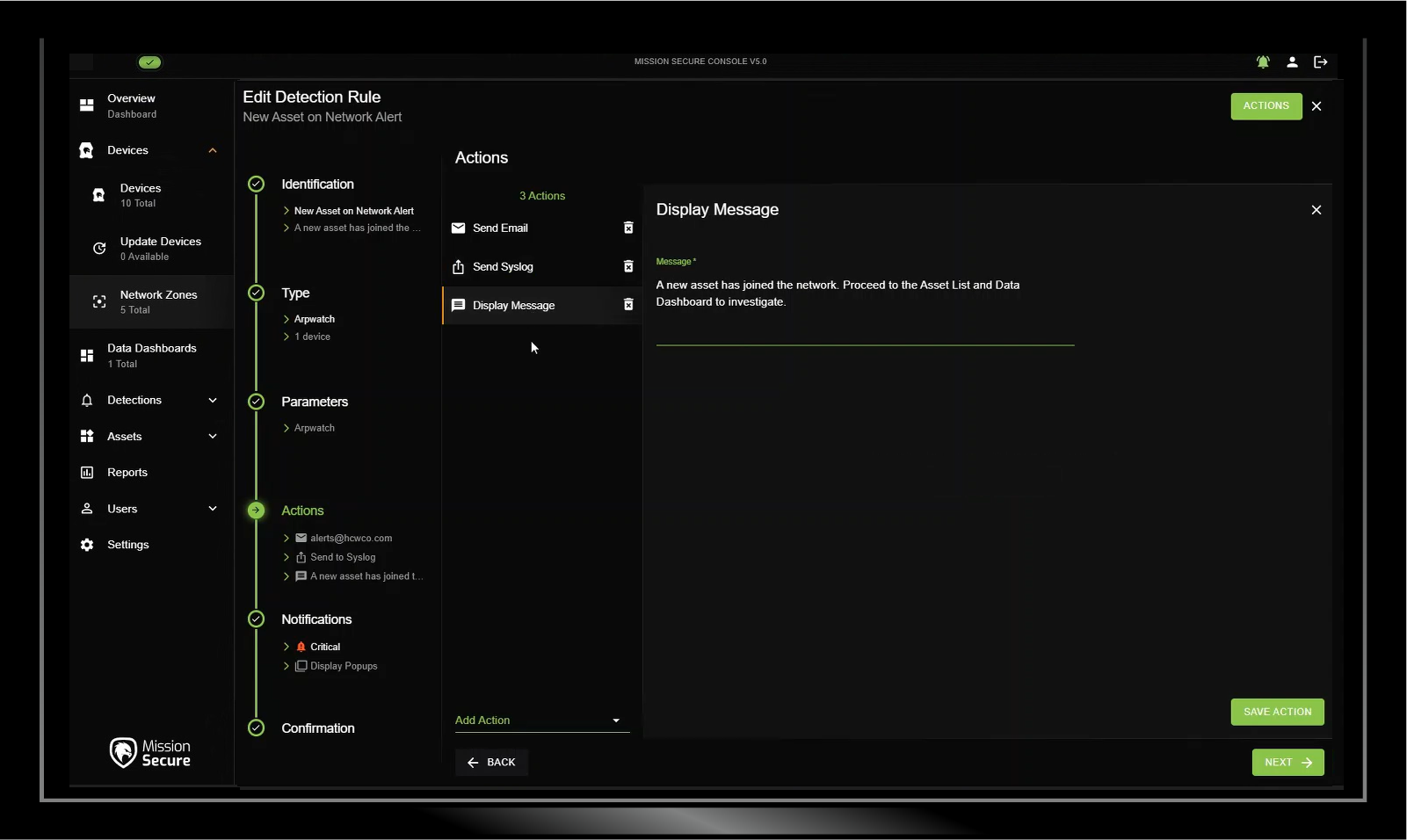 Level 0 Monitoring and Anomaly Detection
No other OT security platform offers Mission Secure's patented Level 0 signal monitoring and validation capabilities. Without disrupting operations, Mission Secure's technology can monitor signals generated by Level 0 devices and generate alerts based on unusual values or unexpected behavior.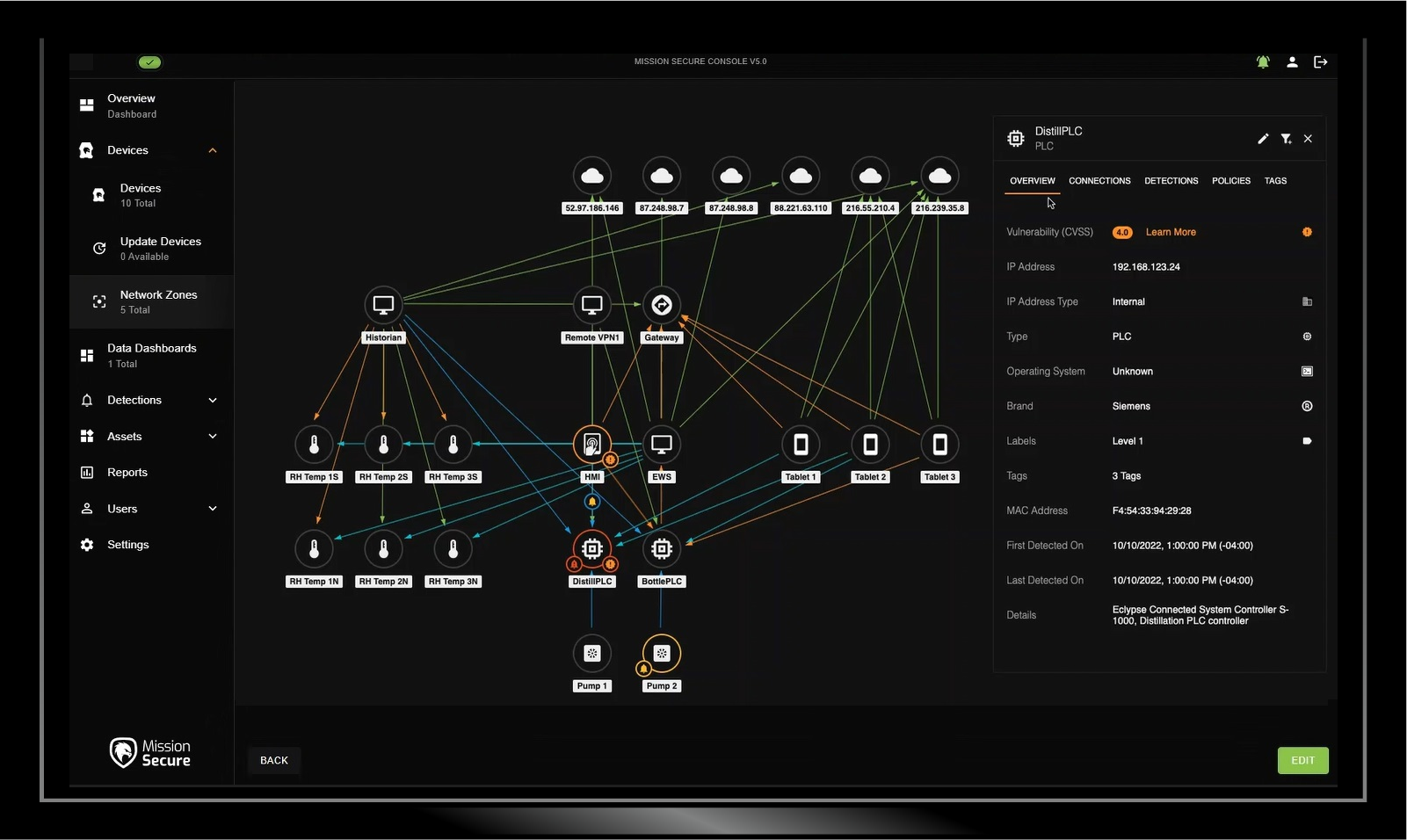 Learn more about the Mission Secure platform
Asset and network visibility is only the beginning of what Mission Secure's OT Native Zero Trust cybersecurity platform can do. Explore our advanced capabilities including threat and anomaly detection, network segmentation and policy enforcement, and Level 0 signal integrity validation.
Ready to learn more?
Our OT cybersecurity experts are standing by to discuss your organization's security goals and how Mission Secure can help you achieve them.