2 Min Read
UK National Cyber Security Centre, part of GCHQ, chooses MSi for Cybersecurity Accelerator Program
Written by Mission Secure News Desk
February 07, 2019
---
Mission Secure, Inc. (MSi) proudly announces our selection as one of seven companies chosen from over 170 cybersecurity company applicants for the United Kingdom's (UK) National Cyber Security Centre's (NCSC) Cyber Accelerator. This is the third cohort of the program supporting rapidly emerging cybersecurity companies in the UK. The Cyber Accelerator program is a nine-month program in collaboration with the NCSC, Department for Digital, Culture, Media and Sport (DCMS), GCHQ and Wayra UK, part of Telefonica Open Future. While applicants and the seven chosen companies come from all over the world, Mission Secure is the first US company selected for this prestigious program.
The Cyber Accelerator drives innovation in the cybersecurity sector by giving selected early stage companies and entrepreneurs access to the world-class personnel and technological expertise at the NCSC and GCHQ as well as the Telefonica global business network.
"The UK is leading the way on cybersecurity to ensure we are the safest place in the world to be online and best place to start a digital business. The Cyber Accelerator programme is giving our innovative companies access to world class experts in Government and industry to help them tackle the most pressing cyber threats,"said Digital Minister Margot James at a conference announcing the selections.
"This is a unique opportunity afforded to a select few companies to work with the highly talented professionals at NCSC and GCHQ. The program will help keep our technology at the forefront of industrial control system cybersecurity. Working with Wayra, Telefonica and leading UK companies provides MSi a beachhead for expansion into the UK and Europe. We are honored to be part of the program,"said David Drescher, CEO, Mission Secure, Inc.

Mission Secure will be presenting at CYBERUK 2019 held April 24th and 25th in Glasgow, Scotland. CYBERUK is the UK government's flagship cybersecurity event attended by over 2,000 cybersecurity experts, government and industry leaders.Learn more
About NCSC


NCSC was set up to help protect the UK's critical services from cyber attacks, manage major incidents, and improve the underlying security of the UK Internet through technological improvement and advice to citizens and organisations. Their vision is to help make the UK the safest place to live and do business online.
About GCHQ


Using their expertise and experience GCHQ is part of the team which protects the UK, along with law enforcement and the other intelligence agencies. Working with HMG and industry, GCHQ defends Government systems from cyber threat, provides support to the Armed Forces and strives to keep the public safe, in real life and online.
About Wayra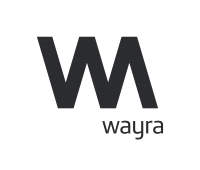 Wayra connects Telefónica with disruptors. With unparalleled access to Telefónica's 350 million customers and clients across multiple countries, Wayra offers a unique and effective interface between both entrepreneurs and its network of corporates, governments and other partners in the 17 countries in which Telefónica operates. Over the last seven years, Wayra has invested and supported 180 companies to help scale the global start-up ecosystem. Wayra has invested cash and business development support throughout the world and has created hubs that offer our start-ups unique access to heads of state, corporate leaders, investors, serial entrepreneurs and even royalty.
About Mission Secure, Inc.


Mission Secure is a leading industrial control system cybersecurity company providing cyber advisory services and the patented Mission Secure Platform to help protect clients in energy, defense, transportation and critical infrastructure from cyber attacks.
Originally published February 7, 2019, updated April 28, 2021.
Interested in learning more? Send us a message.
Don't forget to share this post!